What is Skate Shop Day?
Skate Shop Day, like Record Store Day and Comic Book Store Day, is the day that the skateboard community celebrates our cultural hubs, the foundations of every skate scene, the places that bring skaters together and act as the glue for skateboarding as a whole. Go Skateboarding Day is meant to get skaters OUT skating. Skate Shop Day is meant to get skaters IN to the shops to show love to the unsung heros that do so much for skating the other 364 days of the year. We support skateshops every day but we celebrate them on February 19th.
Who is behind Skate Shop Day?
Two old friends who grew up 3,000 miles apart loving skateboarding and music and spending much of their formative youth dreaming of the world just past their town's boarders thanks to the images were shared in the magazines found in their local shops, Surf Styles in Mission Viejo, CA and Ollie Pops, (Now called Pro Skateshop) in Howell, NJ. (Read Scotty's story HERE.) Scotty pursued a life dedicated to music while Chris dedicated his to skateboarding, ultimately opening NJ Skateshop in 2003 with his two childhood friends, Steve Lenardo and Troy Jankowski.
The most beautiful part is there is a collective of skate shop owners from all over the world that will help steer Skate Shop Day so that it can be as impactful and inspiring as possible.
Who is participates in Skate Shop Day?
A Skate Shop Day participating store is defined as a skater owned and operated retailer whose main primary business focuses on full time, physical store locations, with an always on deep rooted commitment to skateboarding, and whose company is independently owned, and not publicly traded. (In other words, we're dealing with real, live, physical, indie skate shops – not online retailers or corporate behemoths).
---
Why February 19th?
Most of the world outside of California has actual winters and February is, historically one of the deadest months for many of the skate shops that battle snowy weather. Skaters and skate shops are always looking for a reason to come together. We wanted to create a reason for skaters to hit the shops in the dead of winter and, "We got a letter from the government the other day, I opened and read it. It said…" President's Day never made sense for skaters or skate shops to celebrate. So we started out thing. Christmas 2 we like to call it. Or Skate Christmas.
How do I celebrate Skate Shop Day if I don't have a skate shop near me?
It's a wonderful time to be alive! The beauty of the now is we all have a skate shop in our pocket. Don't have a shop near you? Don't actually want to go out in the snow? Go to the website of any of the shops we follow on Instagram or any skater-owned and operated skate shop on the planet and order a shop shirt and/or hat. (We're working on a comprehensive skate shop directory for our big push in 2021 but for now, use our follow list or Google.)
Why should I care about Skate Shop Day?
The beauty in picking up a useless wooden toy is that you become indoctrinated into something special, something unlike anything else. You start skating and you instantly have people. You can board a plane with nothing but your skateboard and find the skate shop in whatever town you land in and instantly you will find love. Chances are you'll have a place to crash and a couch to rest on before night fall. That is not to be taken for granted. There are so many people who live and die alone. If you roll, you will never be alone. You belong to a global community, a secret society and meetings of the highest order always, ALWAYS go down at the skate shop.
You should care because a world without skate shops is not an option.
You should care about skate shops because skate shops care about you.
---
We'd like to once again thank our esteemed partners for supporting the 3rd Annual Skateshop Day: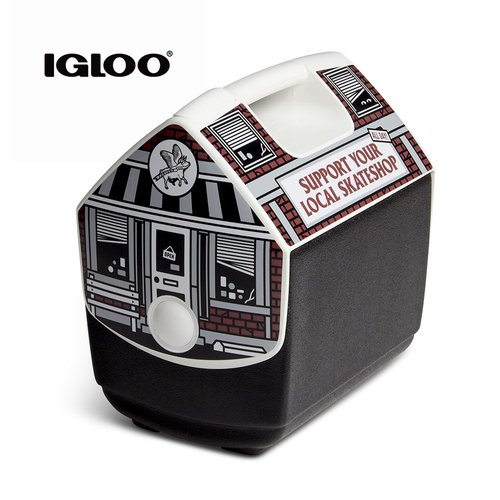 We express our heartfelt appreciation for the brands showing love to skateshops with these special, limited edition, SSD exclusives.
---
The above content and images came from the Skate Shop Day website. Be sure to bookmark the following link to learn more as well as to obtain logos and details related to next year's SSD as it comes closer: skateshopday.com
We, at Board Retailers Association, absolutely agree with the reasons behind Skate Shop Day as well as the necessity for such a Day and encourage all independent skater owned skate shops to support and celebrate. – DW
---
If you are not yet a BRA Retail Member, you can easily opt in to either Regular (no cost) or Distinguished ($100/yr.) Membership via this super simple join form